Coaching for Life
What if everyone realized their purpose in life and embraced their talents in pursuit of that purpose?
HX Talent helps people achieve that important goal.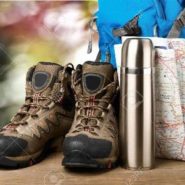 Old School
Imagine a conversation that you enjoyed with a confidante while walking along a serene mountain trail. The feel of fresh air on your skin, the smell of pine trees and the sounds of nature reminded you that life's simplest pleasures can offer important offsets to everything else in your busy life.
I invite you to join me on a good old fashioned walk-n-talk (virtual is fine; in-person is even better!).
Let's both leave our egos and highfalutin personas at the trail head. You're not here to impress me, nor I you. Our journey is towards your desired future outcomes.
1:1
There's something so unique about unconditional, non-judgmental, and truly caring conversations that makes them almost sacred. This is the kind of space that can help you to identify goals and how to achieve them.
Courses, clinics, books and blogs are all important. However they don't listen to you. Nor do they interact with you to help you achieve your goals.
I will be your personal guide. All you need to bring is your true nature and beliefs and a willingness to explore what's possible.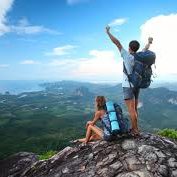 Transformational
If you are expecting to fill a notebook full of pre-packaged wisdom, you will be disappointed. I'm proud to recognize that I don't have answers for you.
Whether you are a high school senior or corporate CEO, you are human. We are all people. And we share human experiences. Our talents are what make us unique; and allow us to be meaningful.
Interested in a human experience conversation? Let's embark on an adventure to awaken your passions and explore ways to make the impacts that you desire.
Conversations
Our conversations will be exclusively focused on the goal that you would like to achieve. My style is casual, humble and authentic. I've always celebrated my ability to listen louder than anyone else.
The tenor of our conversations from the very beginning might sound like we have known each other for years. If you find that I'm not the right fit for you, I will be happy to help you find that right fit. No problem at all!
My role in our conversations will be to support your success by asking you to consider answers to powerful questions, identify targeted outcomes, commit to positive action items and take personal accountability.