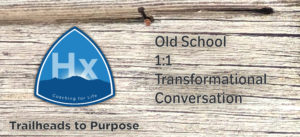 "You will recognize your own path when you come upon it, because you will suddenly have all the energy and imagination you will ever need." ~Jerry Gillies
Purpose, Patron, and Pillows
Purpose, like Margaritaville, is a magical place, full of unbridled emotion. Neither are a destination, and you won't find them on a map. Purpose, however, can be found along a journey that often requires a committed, intentional and sometimes challenging trail.
Along the way you will likely experience meaning and awareness that feeds your soul and encourages you to venture forward.
Imagine for just a second where you will set up camp alongside a lake with the clarity of a royal jewel; its calm and peaceful surface is touched by the glow of an inspiring sunset.
The stone you skip across its surface was a gift from a previous adventurer (thank you!), and the ripples it creates represent the impacts to future journeymen who will benefit from your special abilities and talents. Your verve. Your mojo.
Exhausted from your efforts, a satisfying and audible "aaaah…." welcomes your pillow as your head rapidly approaches. And a big grin graces your face, and you drift off, pleased to know that it is now a permagrin.
Purpose is different for everyone. That's what makes it so special. It is unique to you. And we can all enjoy it.
What does Purpose look like for you, and are you willing to share it with the world?